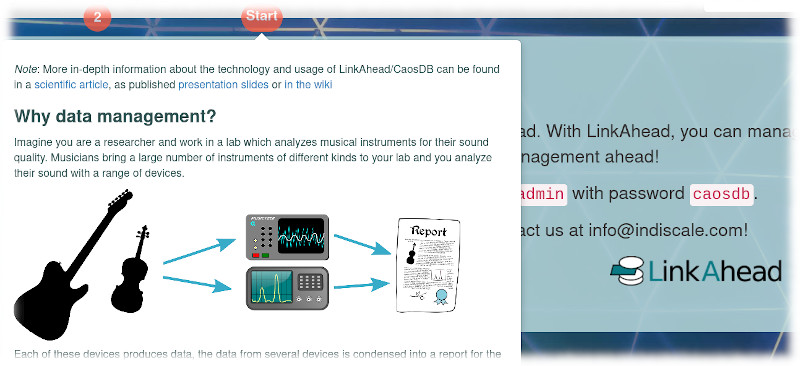 Get to know LinkAhead interactively!
Take an online tour to learn about LinkAhead's innovative data management. Simply discover that LinkAhead is not difficult to learn.
Basic aspects such as data modeling and data search will be covered and you will get an insight into how process automation can look like.
Or download the software and install LinkAhead on your own devices.