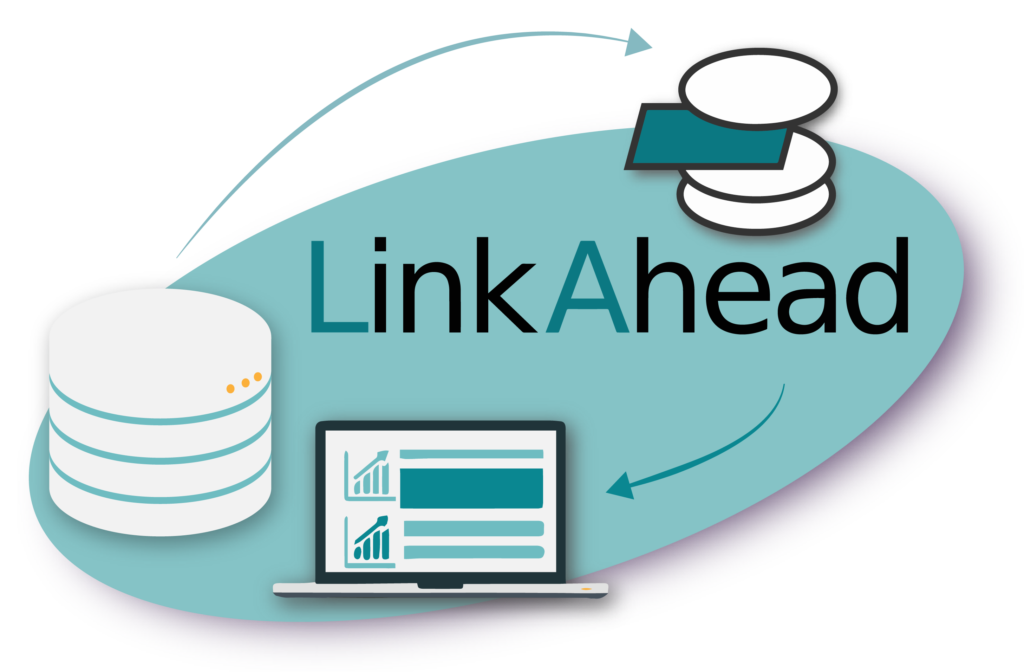 Scaling Individual Data Management
Accelerate your research data management by choosing LinkAhead, our next generation solution for your data needs.
Together we make your data usable and future proof.
LinkAhead is your professional data management solution.
Time to make the switch!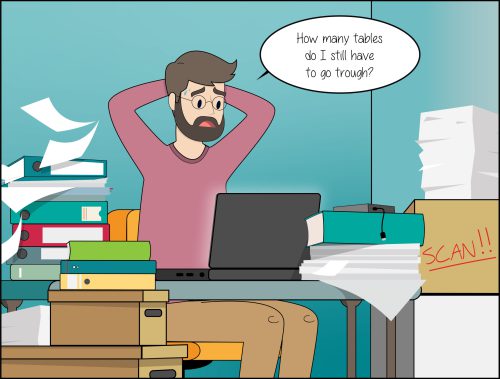 Where enormous amounts of data accumulate, it is not always easy to keep an overview:
Where do I find my valuable data? What is the relationship between the data? How do I deal with changing data structures? My workflow is already optimized, so I can't use the new data the way I would like to.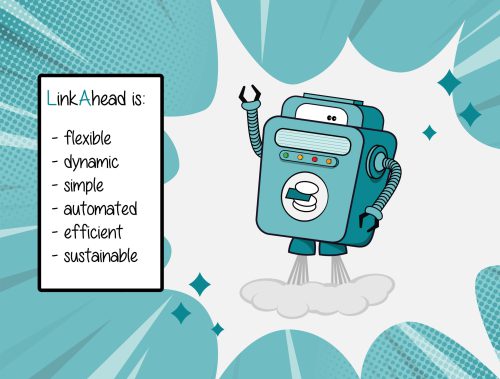 LinkAhead was developed as an open source tool in scientific research and enables flexible data structures in your data management. Compared to conventional systems, LinkAhead is designed to easily respond to changing, new requirements.
The semantic data model makes it possible to link data according to their meaning. This significantly improves the findability of your data and gives you more flexibility.
And thanks to an intuitive search language, LinkAhead is outstandingly searchable.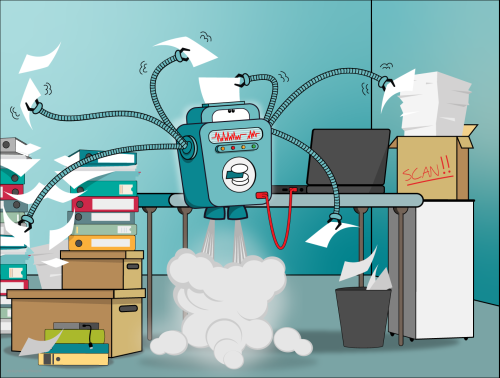 No matter how your data is formatted, with LinkAhead it is possible to integrate almost any file type automatically. This greatly increases efficiency and prevents errors and data loss. Also LinkAhead presents your data in a versatile and easy way (e.g. as tables, graphs, etc.) and export is also possible at any time.

Other software and hardware can be used together with LinkAhead or even connected to it conveniently. LinkAhead adapts to you, not the other way around!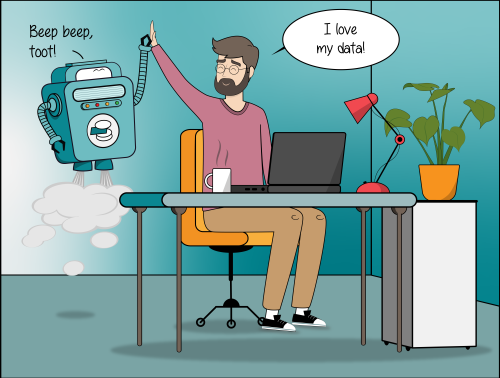 Benefit from the advantages LinkAhead offers you and leave the times of unstructured data behind you. You will see: research data management can be really simple. And you can begin to fully exploit the value of your data.
LinkAhead gives you the opportunity to make working with your data fun again. Convince yourself of the user experience and take our interactive tour.
LinkAhead is for small research groups to work together on one shared data set, but can scale to whole research institutes with a large number of users due to its sophisticated rights management. Since LinkAhead only saves meta data and references to the original data in the system, it easily scales to millions of entries and doesn't care about the size of the source data. LinkAhead is an additive system that allows you to start small and grow with your data and team.
For further information please visit:
LinkAhead adapts to your unique setup and mix of data sources. The software can integrate Electronic Lab Notebooks (ELNs) data bases, repositories, machines or any other source that provides data in a structured manner. LinkAhead's crawlers can be configured to automatically detect new and updated data and reference it in the system. A precise versioning history and the flexibility of the underlying data model allows you to operate safely without putting your data at risk. With your data set brought together in one place, you get extra functionality in terms of search, API access and collaboration.

Do you have any questions or are interested in learning more how LinkAhead can optimize your research? We are happy to help: Send us an email or schedule a call.
Even without customization or extension, LinkAhead already covers many use cases. We are the central address for the further development and improvement of LinkAhead's core functions. And if it needs to be a customized solution, we will do that, too.
With our LinkAhead subscription we can provide you with reliable and fast updates and upgrades. You benefit from our extensively tested releases, easy backups and smooth integration.
We support you in all phases on the way to comprehensive and optimally integrated data management. This includes training for LinkAhead, consulting on data management and data security. We also offer convenient support and maintenance services for LinkAhead.
We take care of your data
IndiScale is a team of enthusiastic software developers and passionate data scientists specialized in professional data management. The core of our work is the further development of the open source data management system LinkAhead. With our scientific background we can also offer you customized solutions for your individual research data management. We look forward to new challenges.
IndiScale is a "Digital Place" in
Lower Saxony 2021
We were named "Digital Place" in Lower Saxony by the Digital Agency and the Ministry of Economics. Read more about it here.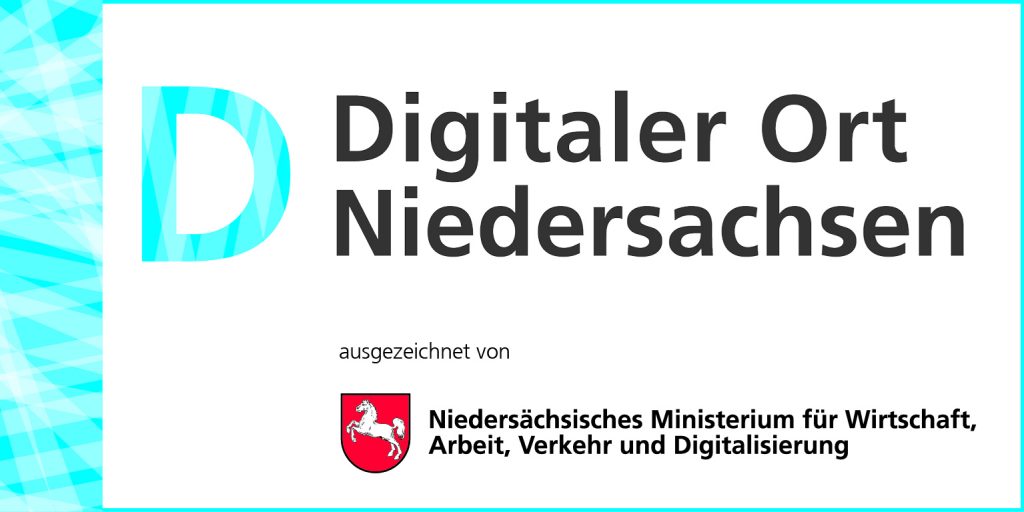 We scored the first prize in the category for founders and young entrepreneurs at the Innovationspreis 2019 competition of the county Göttingen. Proudly, we carried home the artistic trophy of a man carrying a horse after a very competitive event with a very diverse field.
Video production: TeamEinsNull GmbH

Biomedical Physics Group at the Max Planck Instituts for Dynamics and Self-organization
Campus Institute for Dynamics of Biological Networks, University Göttingen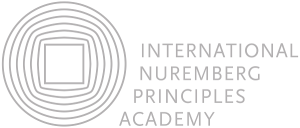 Startup support was provided by